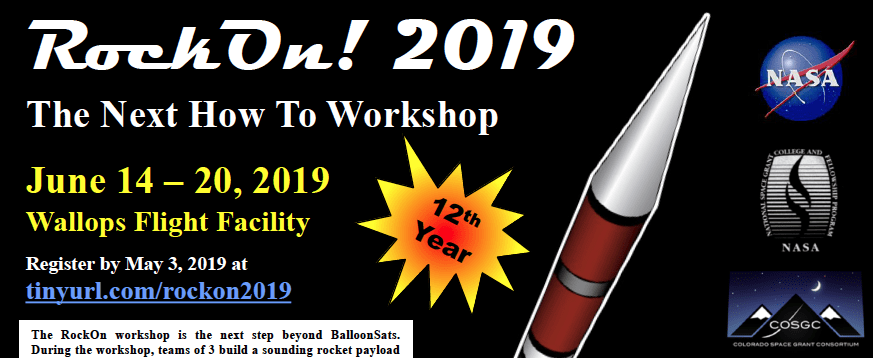 RockOn, a workshop at Wallops Flight Facility for sounding rocket payload design, is an exciting chance for teams of students to kickstart payload projects at their home institutions. Participants in the workshop will build a working scientific payload and then see it launch on a real sounding rocket!
2019 registration is now open!
MDSGC strongly encourages Maryland teams or individuals to apply for support to participate in RockOn, which is hosted by our colleagues at the Colorado and Virginia Space Grant Consortia. The 2019 workshop dates will be June 14-21, 2019. Discounted early registration is available until March, but we expect all slots to fill much earlier so don't delay.
Maryland teams or individuals planning to attend or interested for a future year should contact Matt Collinge for details.