Maryland Space Grant Observatory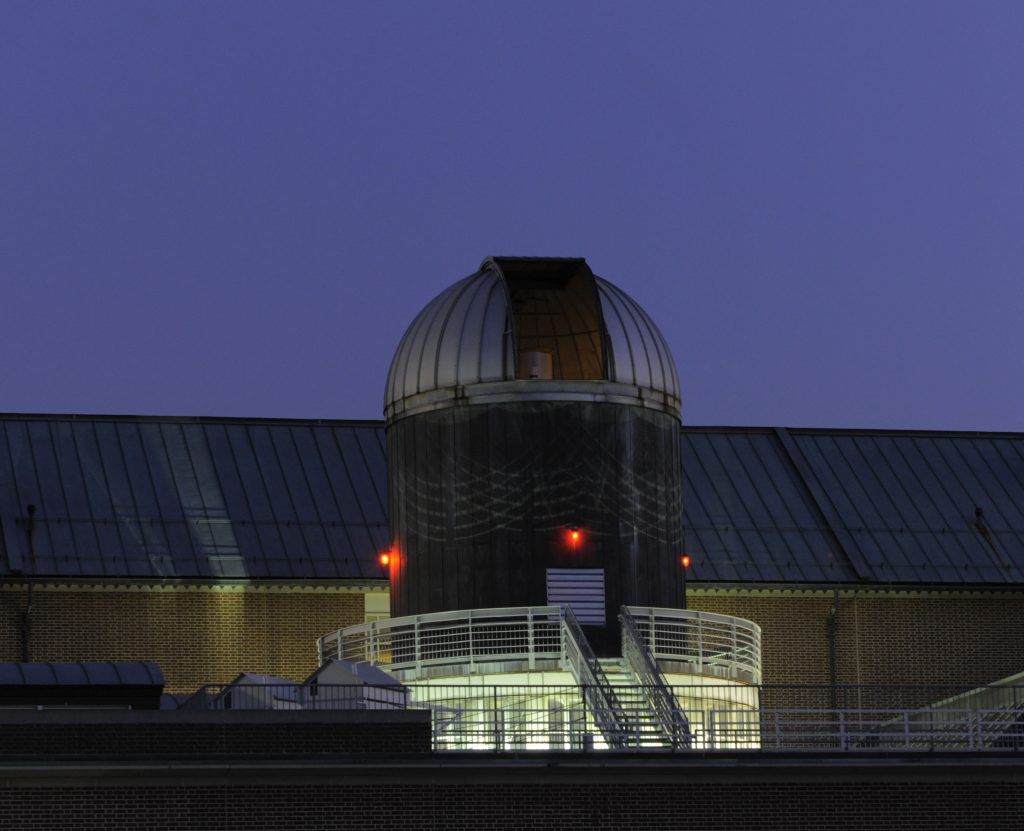 Observatory Status

Weather permitting, we will be open in the evening of Friday, March 31. Check that day for hours and weather …
Observatory Open Houses are generally held on Friday evenings, weather permitting, starting after dusk. Opening and closing times vary with the seasons, weather and other factors. Checking this webpage after 4 p.m. the day of a tentative event is the best way to be informed. Open Houses are free and open to the public.

Winter/Spring 2023 Update: Weather permitting, we tentatively plan to be open on the following Friday evenings: 1/13, 1/20, 1/27, 2/3, 2/10, 2/17, 2/24, 3/3, 3/10, 3/17, 4/7, 4/14, 4/21, 4/28, 5/5, 5/12. Final decisions will be announced on this website as early in the week as possible but in some cases as late as noon on the day of the event. All guests must follow the relevant university covid-19 policies. The planet Mars is currently visible and so is Jupiter toward the beginning of the spring date range. Conditions permitting, we will also set up one of our cameras and do some imaging of deep sky objects such as star clusters, nebulae and nearby galaxies. Some of the images so acquired are available here.
Click here for directions for Observatory Open Houses. When trying to enter our building in the evening, some doors will be locked. The best approach is to walk clockwise around the building toward the courtyard on the campus side, and if necessary wait there until someone can let you in.
The Morris W. Offit Telescope is the major observing instrument located under the Stanley D. and Joan F. Greenblatt Dome, on the roof of the Bloomberg Center.