Maryland Space Grant Observatory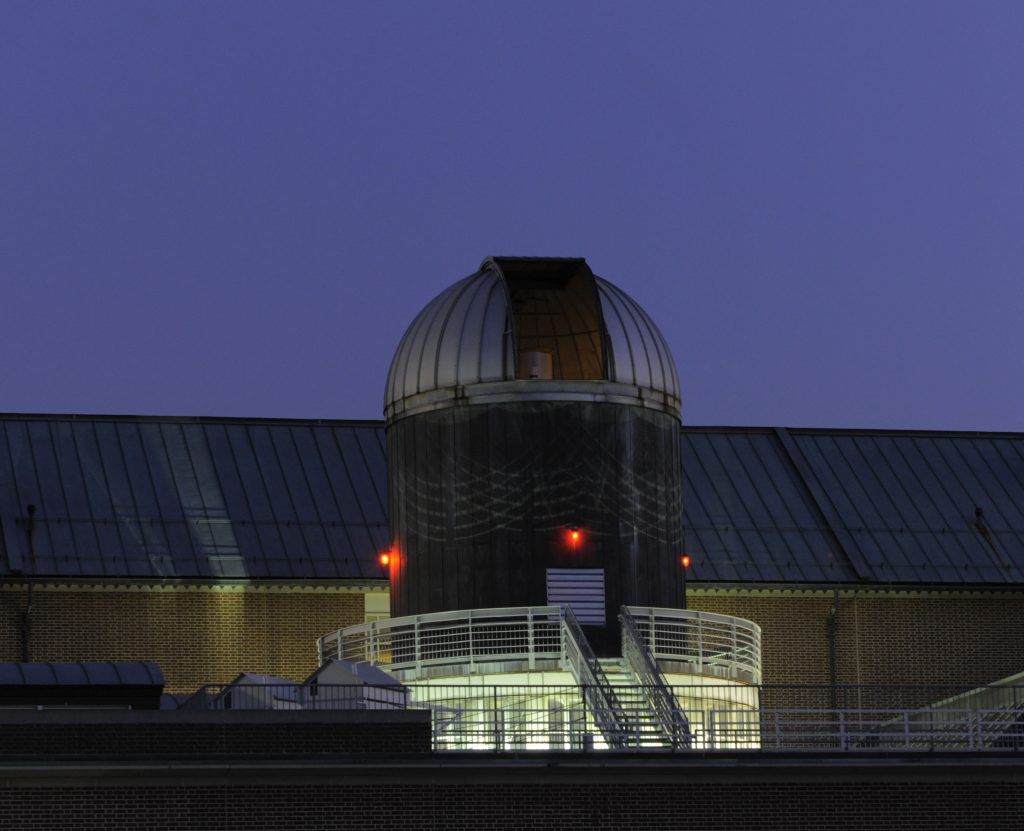 Observatory Status

Weather permitting, we hope to be open after 9 p.m. Friday, August 12. Check here for updates.
Pandemic Update: For summer 2022, our events will be irregularly scheduled and limited in number. Our upcoming target dates will be August 12 and the week of August 22-26th. All guests must follow the relevant university covid-19 policies. This includes masking while indoors, including within the Observatory itself.
Observatory Open Houses are generally held on Friday evenings, weather permitting, starting after dusk. Opening and closing times vary with the seasons, weather and other factors. Checking this page after 4 p.m. the day of an event is the best way to be informed. (The former Observatory telephone "hotline" is no longer being updated regularly.)
View directions for Observatory Open Houses; or check the calendar of upcoming events.
The Morris W. Offit Telescope is the major observing instrument located under the Stanley D. and Joan F. Greenblatt Dome, on the roof of the Bloomberg Center.