Maryland Space Grant Observatory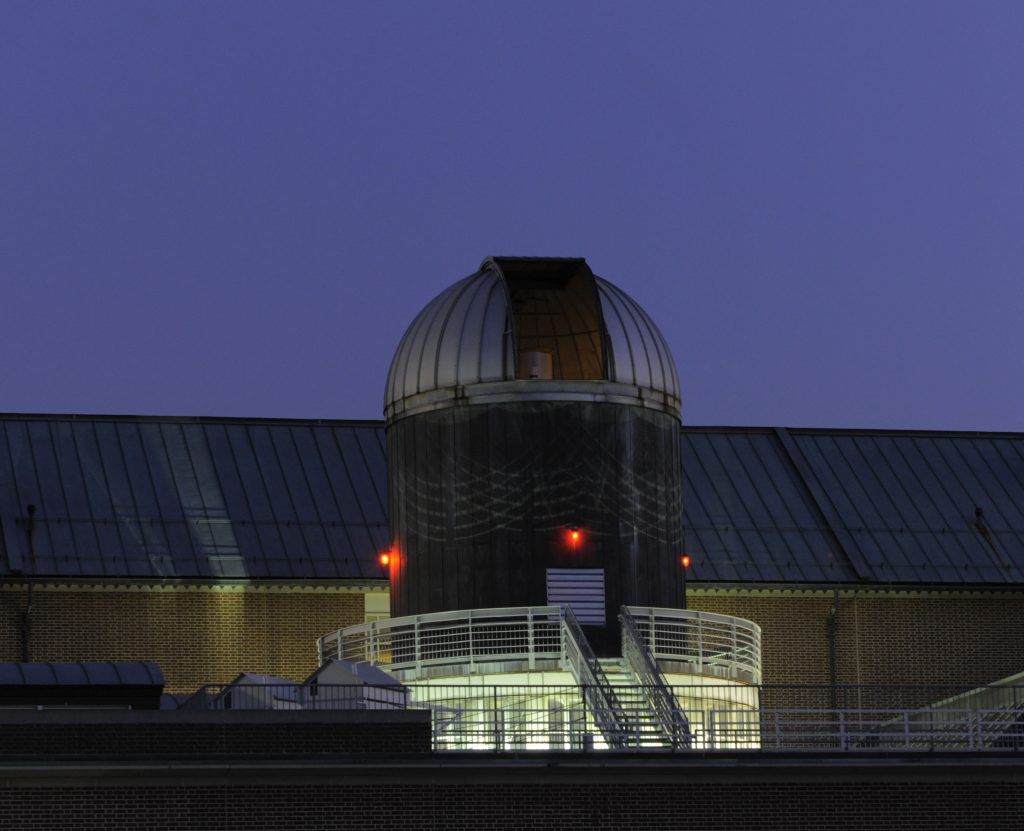 Observatory Status

Based on official guidance from JHU, public Observatory events are suspended throughout the summer and until further notice. Stay safe!
Pandemic Update: Following official guidance and common sense, the MDSGC Observatory must remain closed to the public for the time being. We look forward to resuming normal operations and once again hosting public events as soon as this changes. After that:
We invite you to come and observe the stars and planets with us, any Friday evening that looks like clear skies!
Observatory Open Houses are generally held every Friday evening, weather permitting, starting after dusk. Opening and closing times vary with the seasons, weather and other factors. Checking this page the day of an event is the best way to be informed.
Please visit this page for up-to-the-minute information: check back after 4 p.m. the day of an event for the final word about observatory status including precise opening and closing times. (The former Observatory telephone "hotline" is no longer being updated regularly.)
View directions for Observatory Open Houses; or check the calendar of upcoming events.
The Morris W. Offit Telescope is the major observing instrument located under the Stanley D. and Joan F. Greenblatt Dome, on the roof of the Bloomberg Center.