Dr. Richard Conn Henry | Director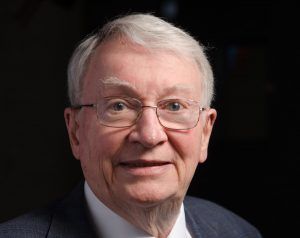 Dick Henry is a Professor in the Henry A. Rowland Department of Physics and Astronomy at The Johns Hopkins University , where he is also Director of Maryland Space Grant Consortium, and Member of the Principal Professional Staff, Applied Physics Laboratory. From 1998 until July 2000, Dick Henry was Chair of the National Council of Space Grant Directors, and he has also served as Board Member and Treasurer of the National Space Grant Foundation. From 1976 to 1978 he was Deputy Director of the Astrophysics Division of the National Aeronautics and Space Administration, NASA. He is a past Alfred P. Sloan Foundation Fellow. He was born in Toronto, Canada, in 1940, and he became a U. S. citizen in 1973.
Dick Henry was graduated from Ridley College in 1957, and obtained a B.Sc. (1961) at University College, University of Toronto, where he won the Royal Astronomical Society of Canada Gold Medal. He obtained an M.A. in 1962, and a Ph.D. at Princeton University in 1967.
Dr. Matt Collinge | Deputy Director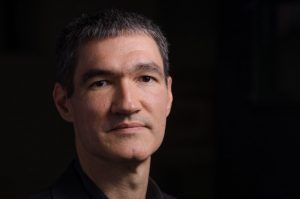 Matt Collinge received his Ph.D. in Astrophysics from Princeton University in 2010. He taught interdisciplinary science for four years as a Science Fellow at Columbia University. His celestial interests range from modern astrophysics to amateur astronomy and the history of cosmology. He has lived in Baltimore since 2011.
Matt joined MDSGC as Deputy Director in 2017. In that role, he manages the day to day operations of MDSGC, oversees its programs, coordinates with member institutions and prospective partner organizations, and investigates new ways to leverage Maryland's Space Grant for the maximum benefit to the state. He is the primary point of contact for general inquiries to MDSGC and for questions about proposing for funding or other forms of partnership.
Cheryl Dillard-Ewing | Grants/Contracts Analyst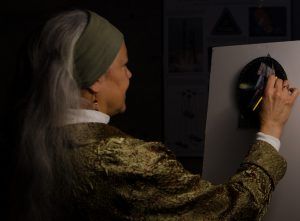 Cheryl Dillard-Ewing joined MDSGC in 1992, as a secretary and desktop publisher, and now serves the Consortium as financial manager; she is also a member of the Scholarship Committee, coordinating and facilitating student tuition and internship support; and she is the administrator of education programs supported by the Consortium.
Current and Former Observatory Fellows
Jacob Hamer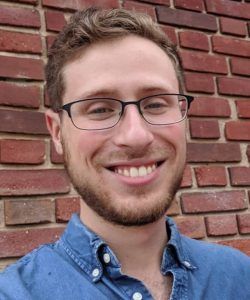 Jacob Hamer joined MDSGC in 2019. He is a graduate student at the Johns Hopkins University in the Department of Physics and Astronomy. His research focuses on the evolution of exoplanetary systems. 
As the Observatory Fellow, Jacob leads the outreach and training activities performed with the Morris W. Offit Telescope.
Erini Lambrides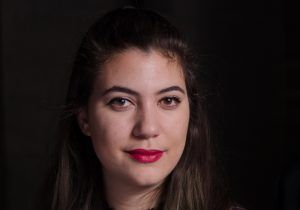 Erini Lambrides held the Observatory Fellowship from 2016-2019. She is a graduate student at the Johns Hopkins University in the Department of Physics and Astronomy. Her research interests surround understanding the relationship between active central supermassive blackholes and the galaxies they lie within. 
Program Committee
Richard C. Henry
Director, MDSGC

The Johns Hopkins University

Matt Collinge
Deputy Director, MDSGC
The Johns Hopkins University

Uday J. Shankar
Principal Professional Staff
Johns Hopkins University Applied Physics Laboratory

Guangming Chen
Director, Systems Engineering & Management Institute
Morgan State University

Holly Ryer
Senior Education Specialist, Office of Public Outreach
Space Telescope Science Institute

Mary L. Bowden
Associate Graduate Director, Aerospace Engineering
Director, MDSGC Balloon Payload Program
University of Maryland at College Park

Bob Gabrys
Director of Education
NASA Goddard Space Flight Center