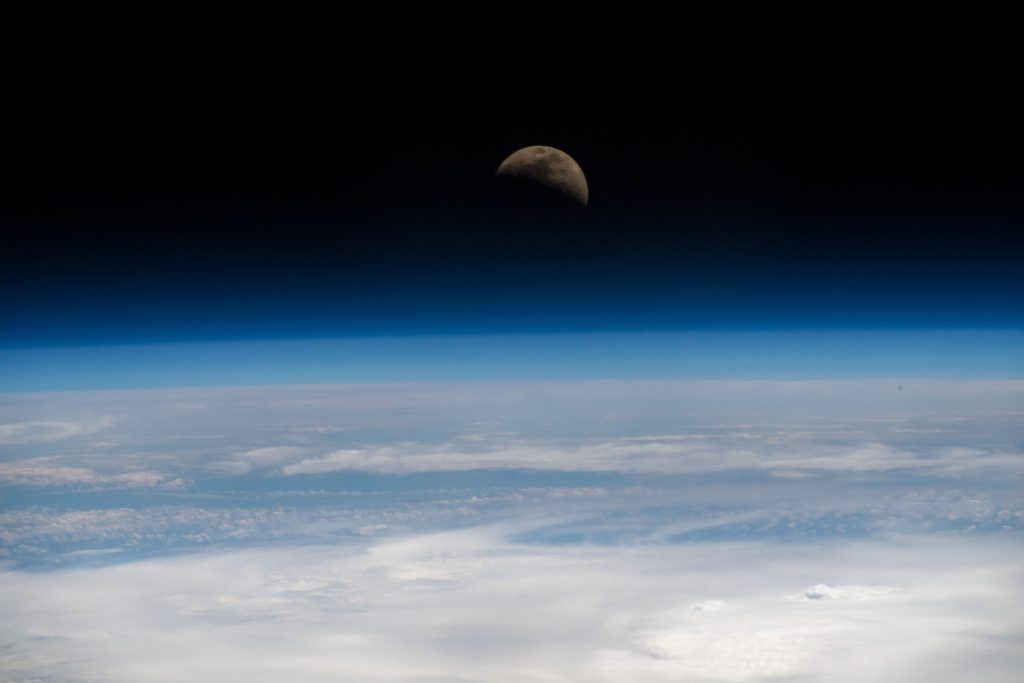 While most of our attention these days may understandably be consumed by events taking place here on planet Earth, it's a good practice to pause occasionally and take in a larger perspective. A fine occasion for such activity presents itself this weekend in the form of International Observe the Moon Night, marked this year on Saturday, September 26th. Though our Observatory remains closed to the public for the time being, NASA has organized a list of other events that might allow for an in person experience, as well as ways to participate from home.
Locally in Baltimore, Saturday's weather is forecast to be cloudy, though the Moon may peek through. Sunday may be better. The Moon has just passed its first quarter phase, widely considered to be best for viewing because of its evening visibility and the oblique angle of sunlight that throws its surface details into sharp relief. Saturday and Sunday, moonrise will be around 5 p.m. and moonset around 2 a.m., plus or minus half an hour. When the Moon does appear, we definitely recommend grabbing a pair of binoculars, if available, as any amount of magnification greatly enhances the visibility of surface features such as craters.
And while you're thinking about gazing skyward, don't forget to think about other ways to get your astronomy fix, and be sure to check out Sky & Telescope's Sky at a Glance for more detail about what's on the celestial menu these days.