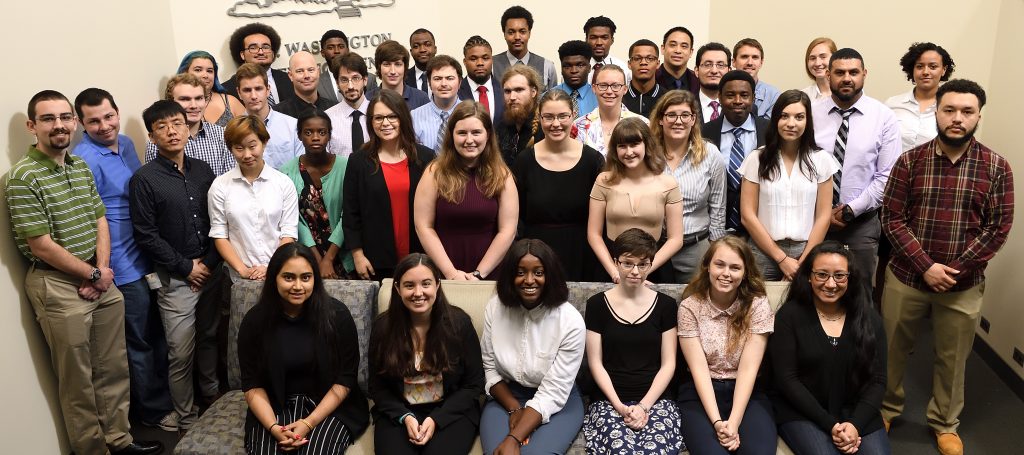 The 2018 MDSGC Student Research Symposium, held Saturday, July 28, showcased presentations by more than 40 student interns and researchers working at sites across Maryland. Topics ranged from rocket payloads to black holes to detecting bio-signatures in desert rocks. Institutions represented included Capitol Technology University, Goddard Space Flight Center, Hagerstown Community College, Johns Hopkins University, Morgan State University, the United States Naval Academy, University of Maryland Baltimore County, University of Maryland College Park, and University of Maryland Eastern Shore. The full program can be found here.
MDSGC congratulates all participants on a productive summer and looks forward to more of their successes in the future!
All participants and attendees are invited to submit feedback on the symposium here.